Play/ Plain Dead
Wool Carpet: Wool, Natural Latex. Approx. 360cm x 270cm. 1994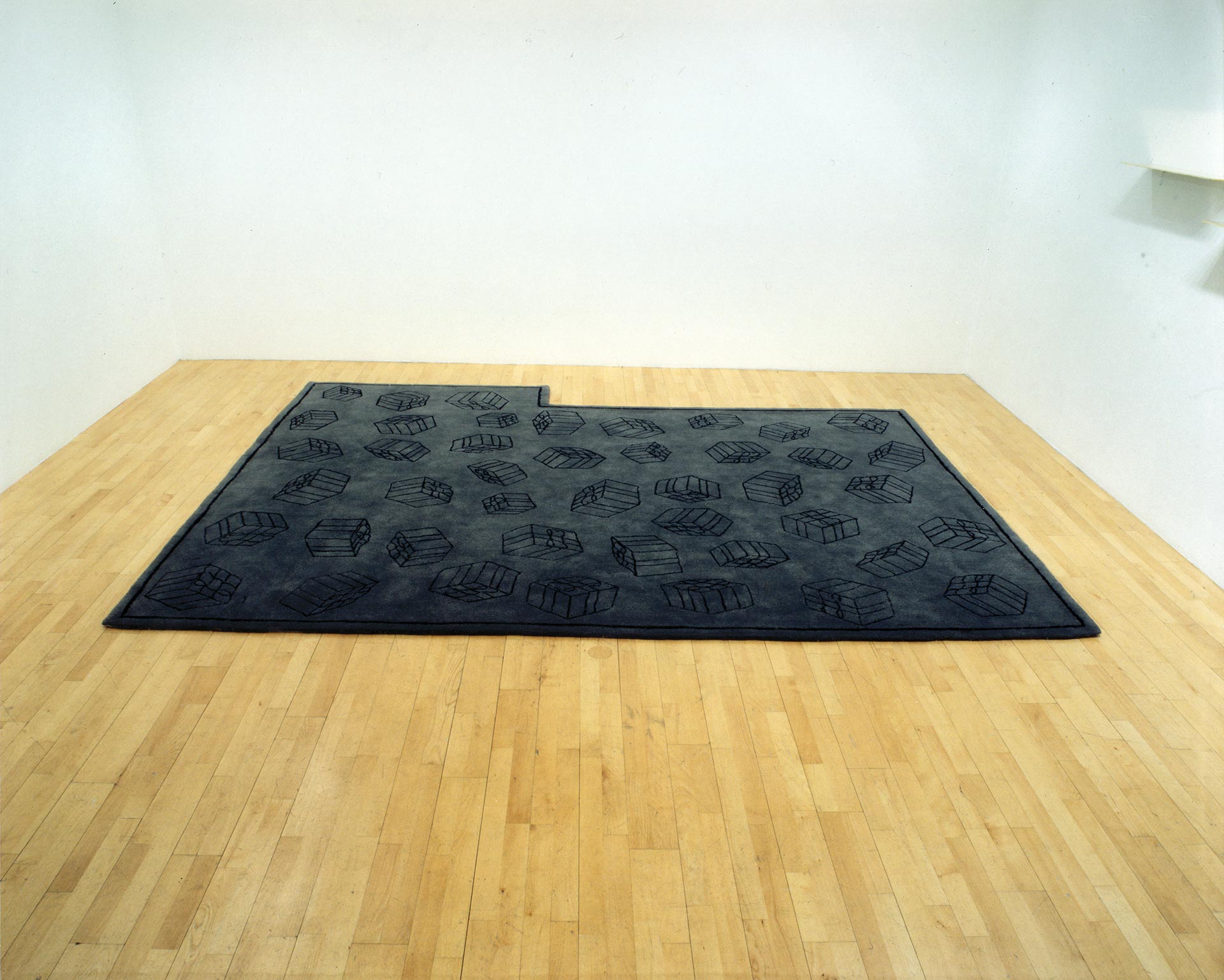 Play/Plain Dead
is a work in the balance between the domestic and the corporate. Designed as an exclusive interior decorating article, a specially made hand crafted wool carpet, it is furtermore in a colour that is between the soothing and the repressing. The work encompasses and engages two different models of desire that are often seen as opposed: On the one hand the outline is refering to an architectural element that is not there, but has a powerful presence in its absence. On the other hand it has a field of representations of parcels —or gifts— playfully placed as stepping-stones over a field of blue-green. This is almost something akin to a desiring field and a more affirmative state of desire —however, always kept within the 'check' of the physical borders of the carpet.
Play/Plain Dead
has also been used as an installation item accompanying pieces such as the videos
Come To your Own
(1993) and
Play Dead
(1994). It was originally made to accompany
Come To Your Own
.